Jasmin - 6ml (.2 oz) Perfume Oil by Al-Rehab (Crown Perfumes) or etar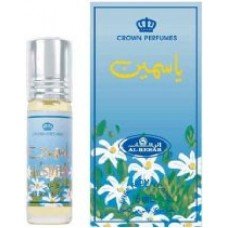 Brand:
Al-Rehab
Product Code:
Re Jas
Availability:
In Stock
Description:
"Jasmin has a sharp heady floral with naturally pleasant sweet and slight musk notes. Loved by women." Al-Rehab is one of Saudi Arabia's leading perfume manufacturer which creates fine traditional Arabian and oriental perfumes. The perfumes are made of precious natural essences (Oud, Rose of Taif, Incense, Musk, Sandalwood and rare spices). Al-Rehab produces liquid perfumes, perfume oils (or attars, which is a traditional name of Arabian perfumes), solid perfumes and fragrances. You can choose a fragrance concentration you prefer: all perfume oils and solid perfumes are alcohol free.
Write a review
Your Name:
Your Review:
Note: HTML is not translated!
Rating:
Bad
Good
Enter the code in the box below: