The Divinity of Time and Cosmology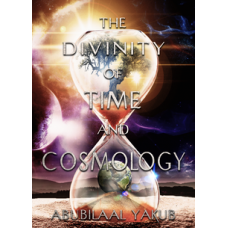 Product Code:
9781999387099
Availability:
In Stock
Description:
Every book written must be understood, and in some instances, a deeper read is required to fully grasp the message and its contents. Every study has a methodology. This is my methodology. An outline of how I studied the subjects of Islamic Eschatology and Epistemology, by reverting back to the classical scholarship of the Golden Age of Islam. This book constitutes Part Two of the series titled The Impostor and The Two Tribes, embarking on a practical study of Islamic Sciences and Epistemology, with the clear objective of reviving the lost Knowledge of Islamic Sciences.
Write a review
Your Name:
Your Review:
Note: HTML is not translated!
Rating:
Bad
Good
Enter the code in the box below: